Vision:
Producing successful entrepreneurs imbibed with leadership qualities using innovative and ethical business practices to make global impact
To prepare next generation of Entrepreneurs who would contribute to the Economic and Social Development of India.
Our vision is to aid the growth of our society by enabling entrepreneurs with integrity & sustainability and encourage individual ability and creativity.
To be a well recognized centre of excellence for entrepreneurship development to create successful entrepreneurs.
Mission:
Instill the passion and spirit among students to pursue entrepreneurship
To be the leader in enabling & facilitating entrepreneurs, support the sparks of budding entrepreneurs and manifesting the spirit and energy of young students from ideation to start-up to establishment and scaling up with integrity and sustainability through constant guidance & mentoring through various programs and schemes.
To foster entrepreneurial thinking, promote, facilitate the business knowledge. Develop aspiring entrepreneurs into motivated, ethical and dynamic business leaders.

Inculcating a culture of innovation and an entrepreneurial spirit on the campus, through various activities and campaigns.
Serving as a catalyst for entrepreneurship at Parul University by supporting and incubating entrepreneurial ideas.
Creating a strong foundation of academic learning in the field of entrepreneurship not only to acquaint students with concepts but also with the application of the same.
Long Term Goals (5 Years):
Motivate students to develop their own startups
Develop business incubators
Create corpus fund to seed ventures
Short Term Goals (2 Years):
To provide a platform for interaction with entrepreneurs
Impart entrepreneurial education/skills amongst students through various trainings and exercise
Arrange vibrant interaction with organizations promoting the cause of entrepreneurship.
ED Cell Student Volunteers :
Patron- Rev. Dr. G. Vazhan Arasu

Director- Dr. Ashu Jain

Members (Teachers)

Dr. Reeta Chouhan
Dr. Surbhi Jain
Dr. Amita Chhatri
Ms. Bhavna Tekam
Dr. Rumana Faraz
Dr. Durga Ray
Dr. Rishu Jain
Mr. Prateek Bhatiya

Student Volunteers

President- Ms. Mansi Chouhan
Vice President- Mr. Priyanshu Manani
Social Media In-charge – Mr. Yash Jain
Content Creator-  Ms. Roopal Parashar
Publicity In-charge- Ms. Shruti Dubey, Ms. Pakhi Garg

Creativity In-charge- Mr. Krishna Nayak, Ms. Shruti Chourasia, Ms. Nidhi Tayal
Weekly News Updates- Mr. Kavya Namdeo, Ms. Vidhi Kapoor
ED Podcast In-charge- Ms. Komalpreet Alagh
Certificate & Brochure- Ms. Muskan Manglani, Adwaith Saneeb Kumar

Members (Students)-

Satyam Chouksey
Siddharth Ladiya
Khushi Kaushal
Sana Mansoori
Preet Kaur Jaggi
Radha Vishwakarma
Nishit Samundre
Prabhnoor Kaur
Syeda Aliza Fatima
Daksh Verma
Deepak Gupta
Darshan Thakkar
Poorvi Bhirani
Pratham Kharate
Sidak Singh Sahani
Sakshat Khandelwal
Activities: 
Proposed Activity for session 2023-24
| | |
| --- | --- |
| Activity Name | Proposed Date |
| Panel discussion on young entrepreneurs and family business in collaboration with AIFMB | 13th July 2023 |
| Herbal Products Making | 24th August 2023 |
| Training Program | 19th September 2023 |
| Guest lecture on Digital Marketing | 21st October 2023 |
| Industrial visit and key note session by young Entrepreneur | 4th November 2023 |
| Guest lecture | 13th December 2023 |
2023-2024
ED cell in collaboration with Department of Commerce celebrated international Youth Day with the caption "YOUTH UNITE" where activities like Group Discussion, Debate, Rakhi making workshop, handmade art and craft stalls were conducted. More than 150 students have participated and gained the experiencial learning
Date- 26.08.2023
Venue- St. Aloysius College Autonomous Jabalpur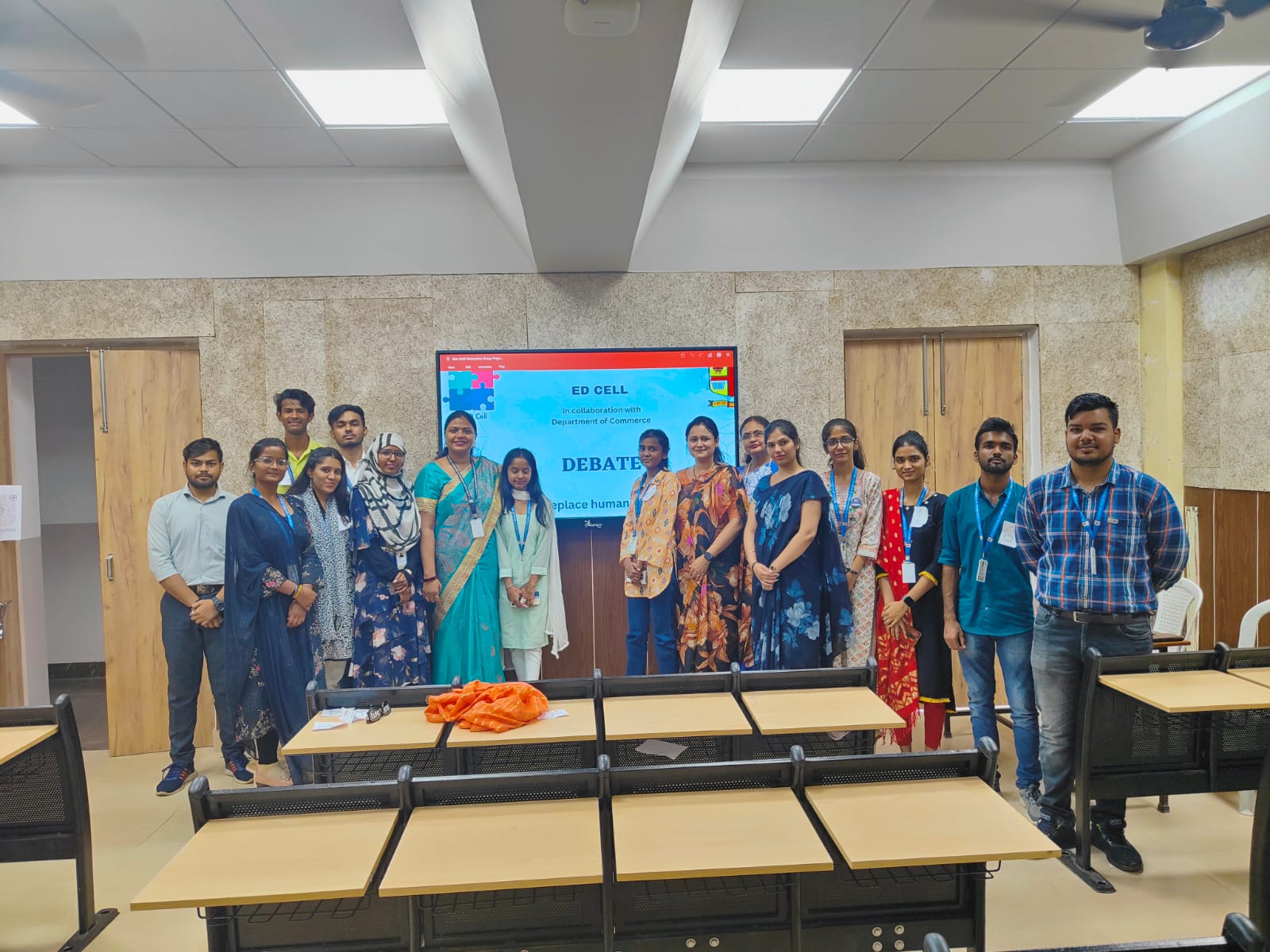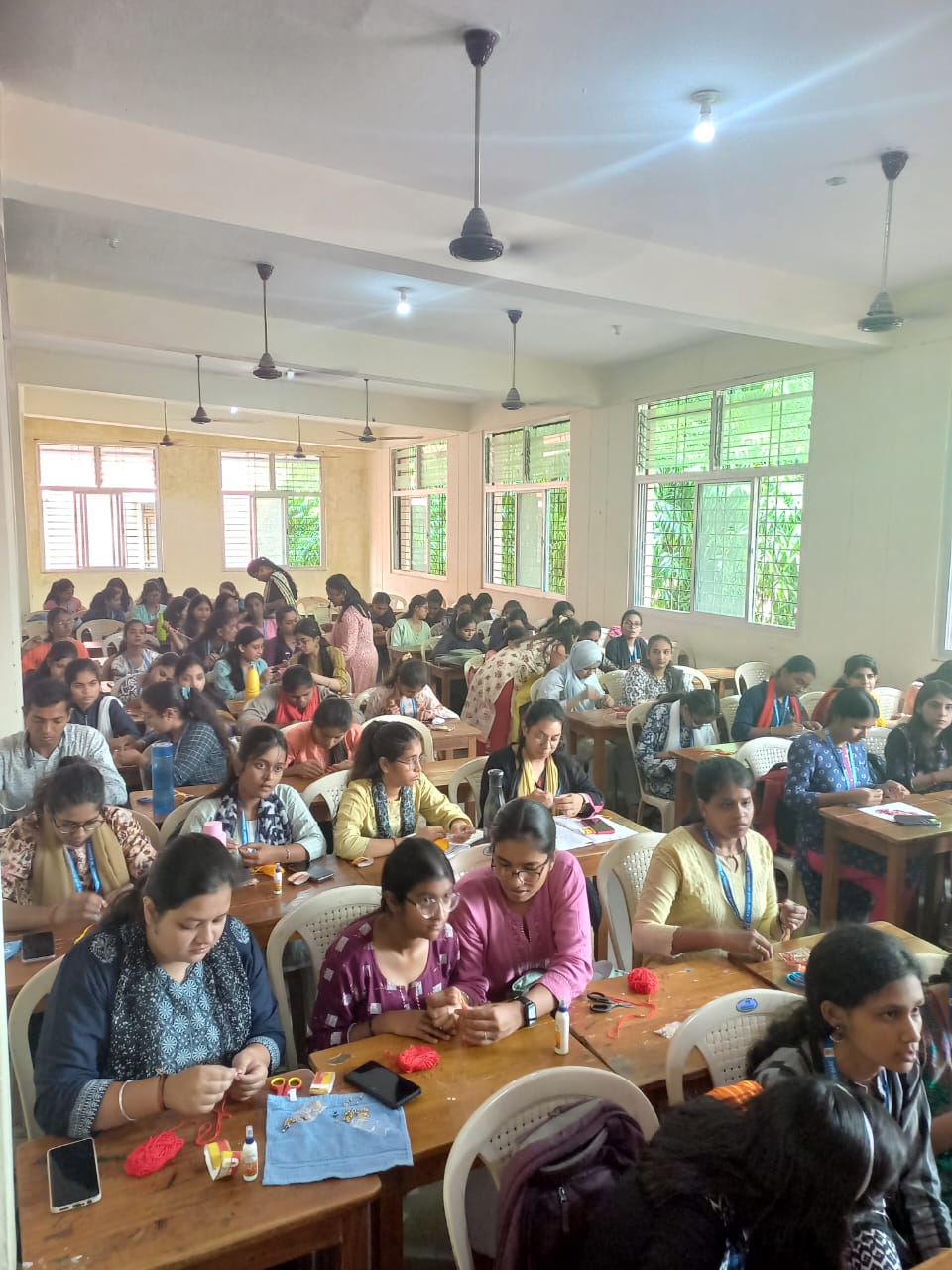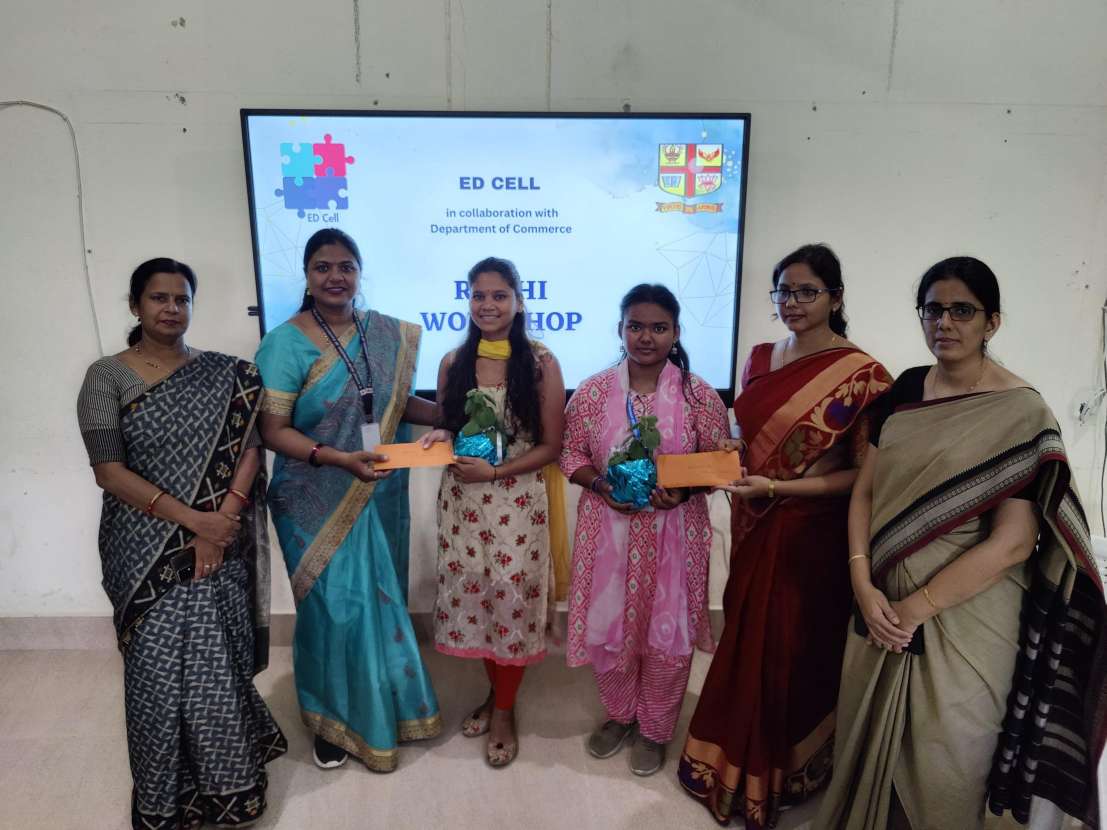 2022-2023
Workshop on Sanitizer, lipstick and hand wash making By Entrepreneurship Development Date: 29th March 2023 Timings: 11:30 am to 2:30 pm,                                  
Objectives:
To initiate the idea of small scale industry in the mind of young youth .
To understand students the concept of various product making and selling.                    
Benefits:
This workshop will help Students to learn the process of making product like lipstick, hand wash and sanitizer. It will help to develop the idea about how to start their business at minimum cost .Production procedure was demonstrated by Dr. Amita Chatri in Chemistry Lab. More than 50 students were participated with great zeal.
Report:
Two Days workshop for making product like hand wash and shampoo was organized by ED Cell .Students were very  enthusiastic to learn the process of making different product at lower cost. .Production procedure was demonstrated by Dr. Amita Chatri in Chemistry Lab. More than 50 students were participated with great zeal.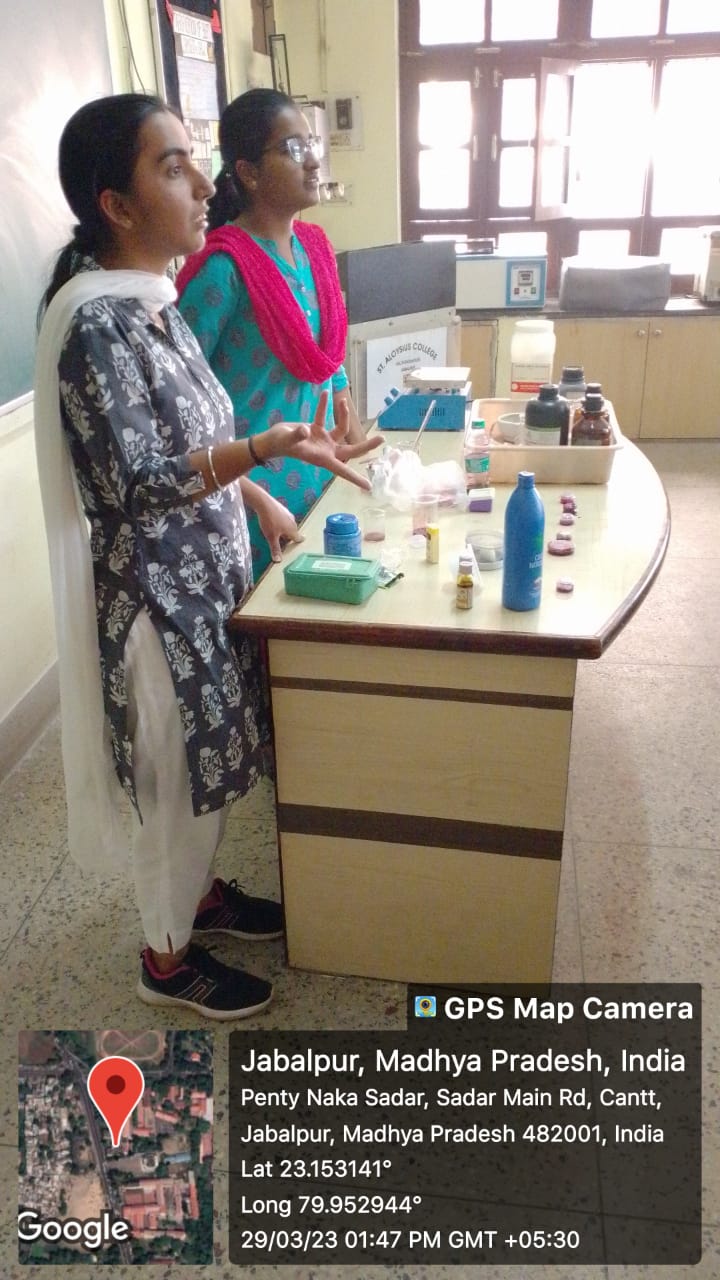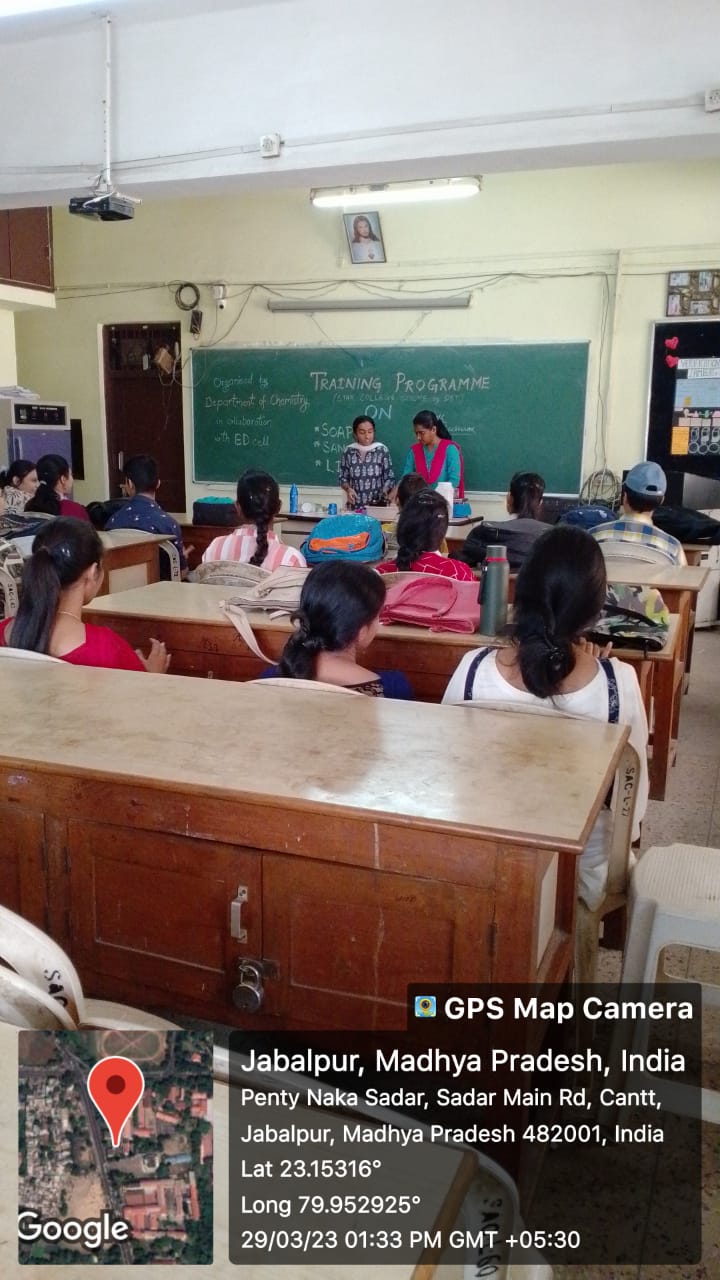 Entrepreneurship BOOT CAMP 2023 11th March 2023
Objectives:
To train students to acquire deep Entrepreneurship skills   at early age so they can be self-employed .The main aim of this camp to encourage students to be a Job Giver, not a Job Seeker.
Benefits:
The motive behind conducting Entrepreneurship BOOT CAMP 2023 to  give students the opportunity to practice creative thinking, drawing ideas, problem-solving, and idea generation. This Boot-Camp helps young youth to develop an entrepreneurial mind and learn how real life pitching of ideas takes place.
Report:
ED Cell of St. Aloysius College (Autonomous), Jabalpur conducted boot camp 2023 on 11th March 2023.It started with an inaugural address by Dr. Ashu Jain, In charge ED Cell where students were briefed about the importance and need of entrepreneurship. The main Speaker of this boot camp was Ms. Mansi Thakkar ,Director – Windplus Pvt Ltd, Leadership Coach and Podcaster. Who talked about developing the right mindset for being an entrepreneur and how to handle failures. Further she added insights about business model and innovative thinking. The Boot Camp was very engaging as around 100 students participated in full spirit.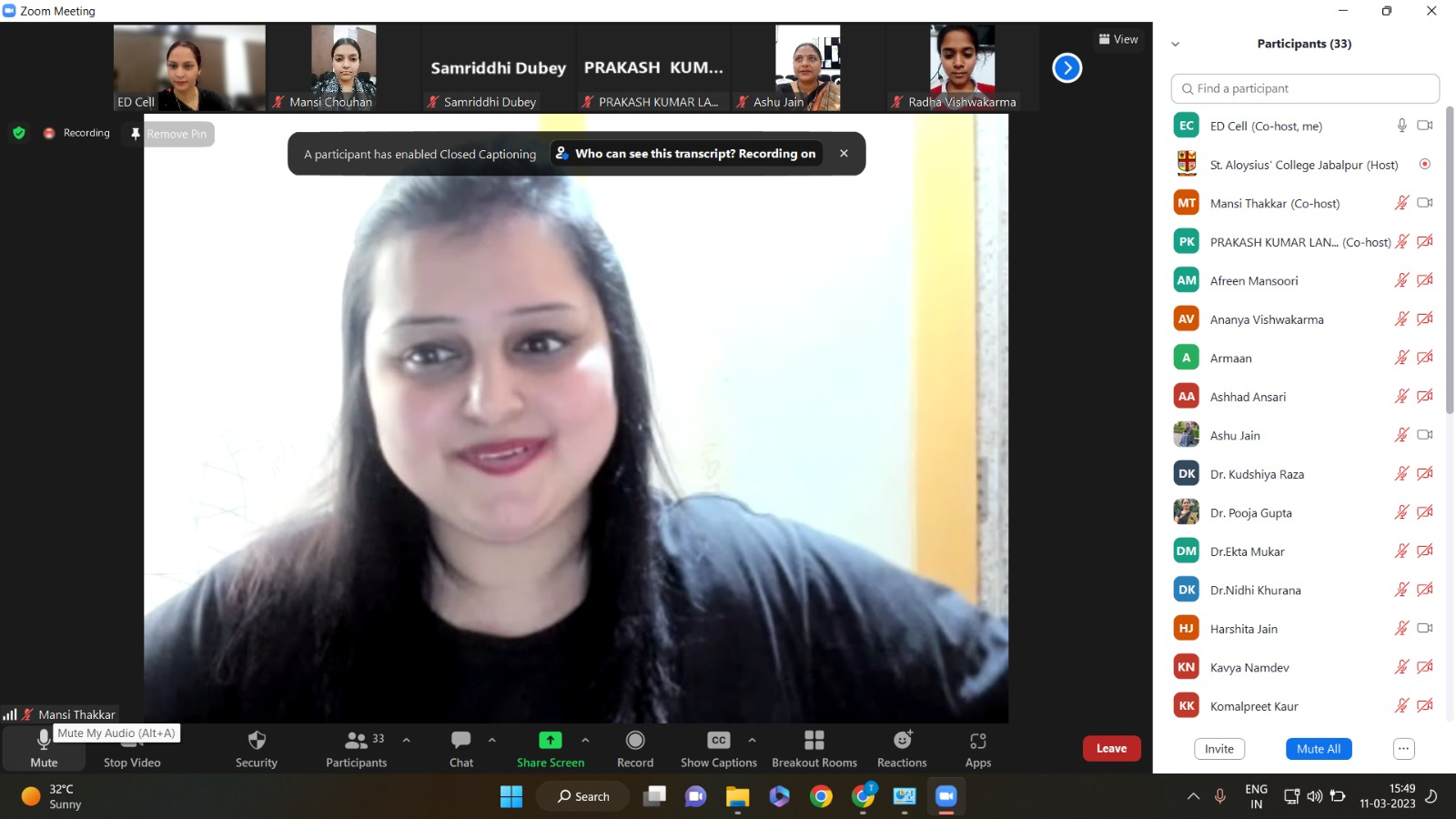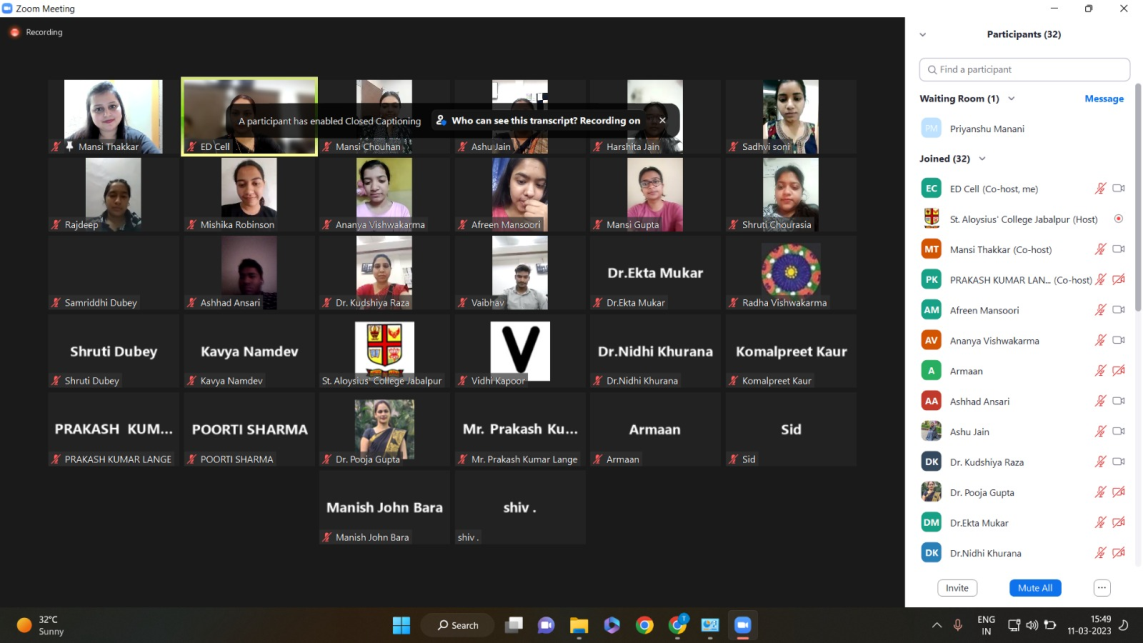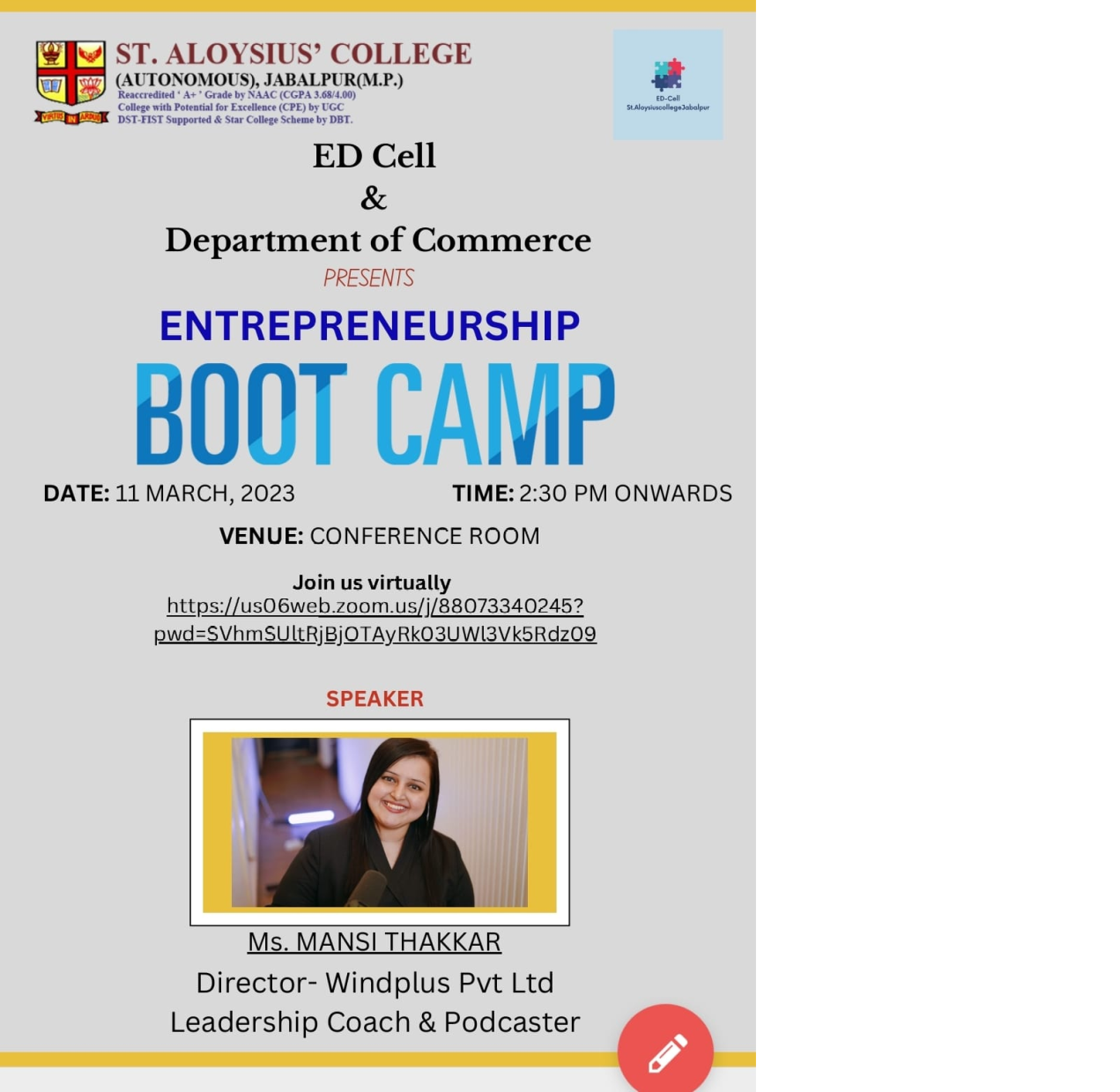 With the objective of  attaining  practical approach along with academic excellence Department of Commerce  along with ED Cell has organized "Students Visit "  to Mahakoshal Chamber of Commerce & Industry to attend MSME (Ministry of Micro, Small & Medium Enterprises ) workshop regarding  Reuse and single use of Plastic.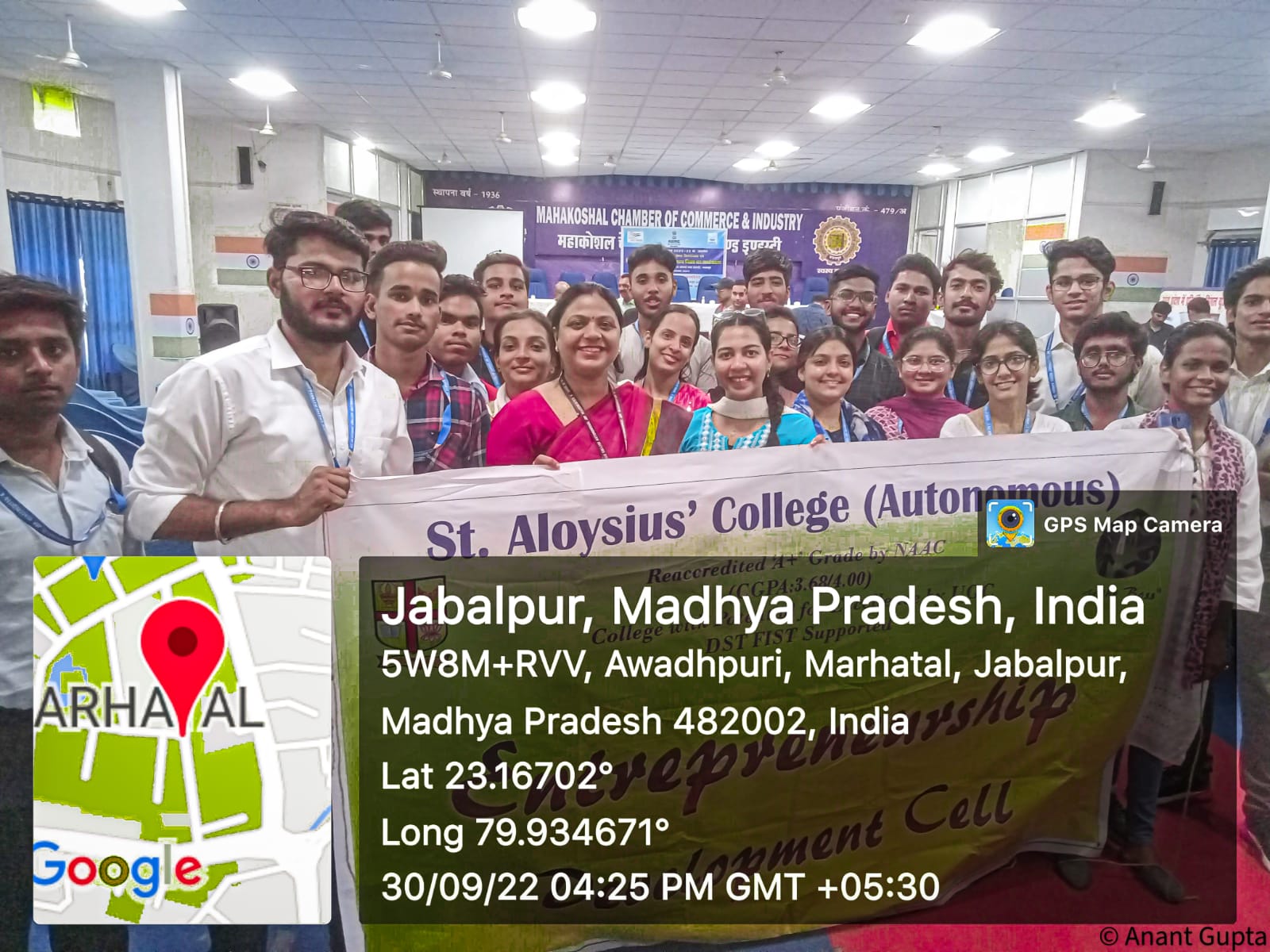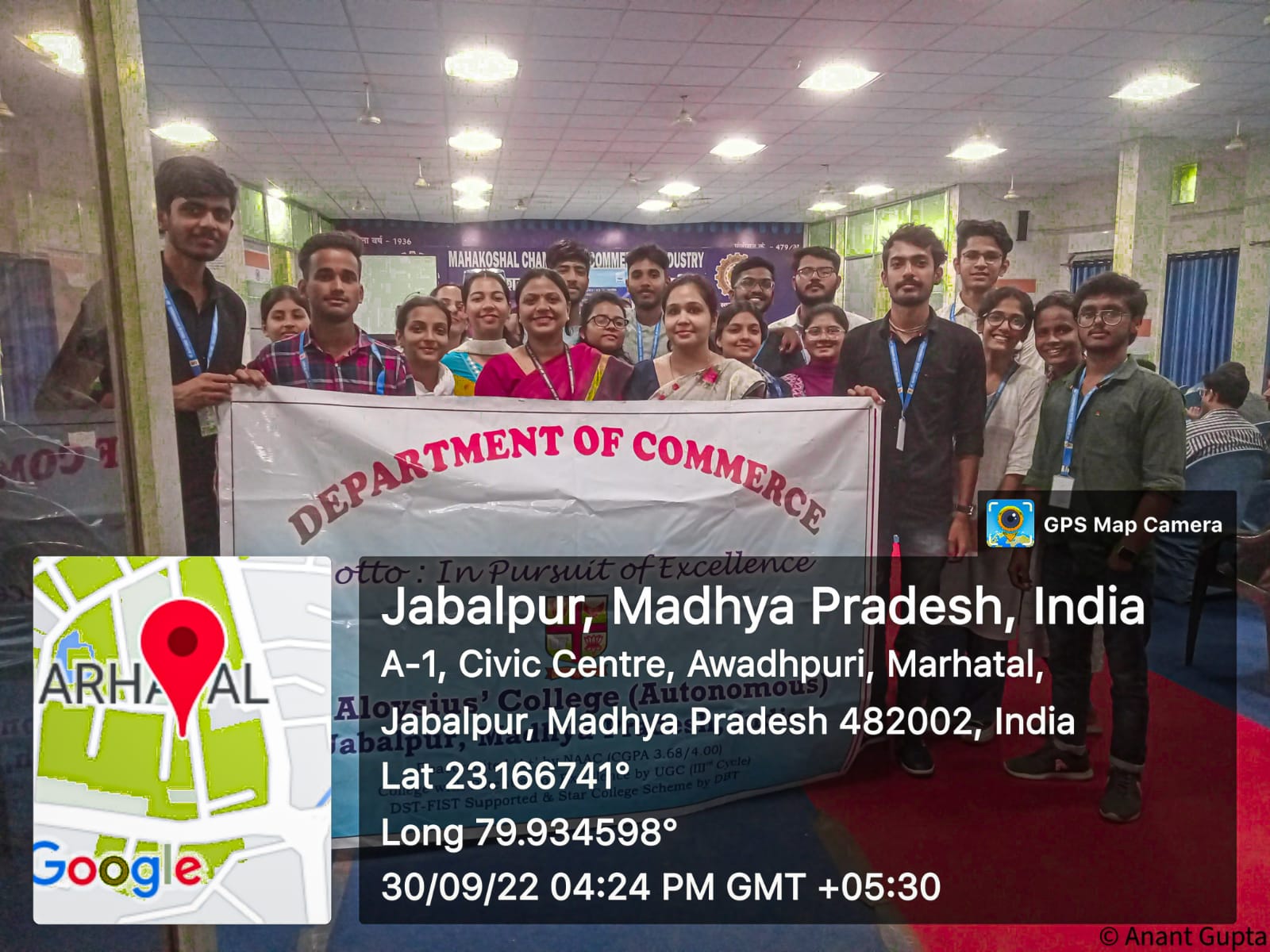 MSME team visited college campus. The objective of their visit was to encourage innovative ideas and to assist students financially in their ideas by giving grant and fellowship which were provided by MSME. The purpose of this encouragement is the development and growth of entrepreneurship in the country. They visited all the labs and go through different patents and innovation done by our students. They appreciated all the ideas and innovation and gave assurance to provide all the benefits of MSMES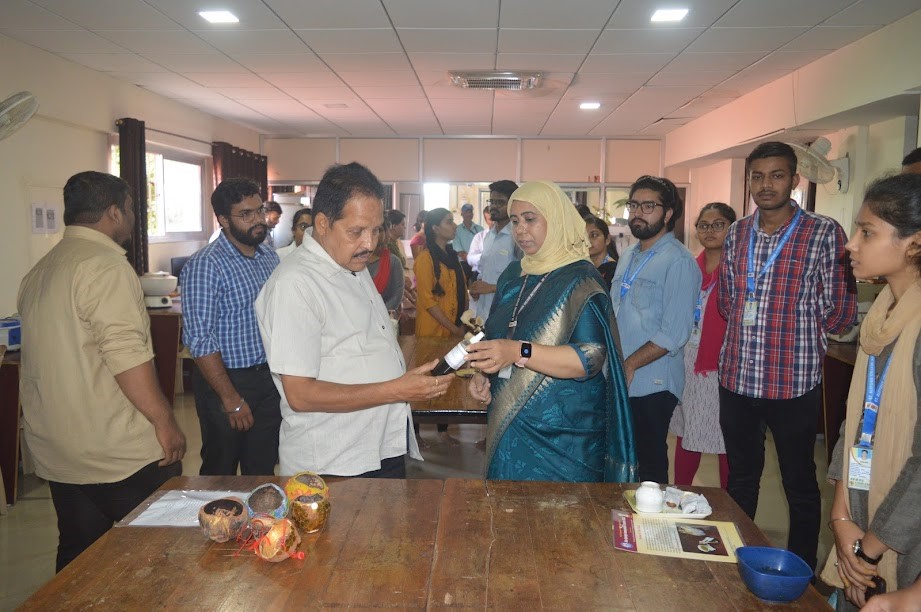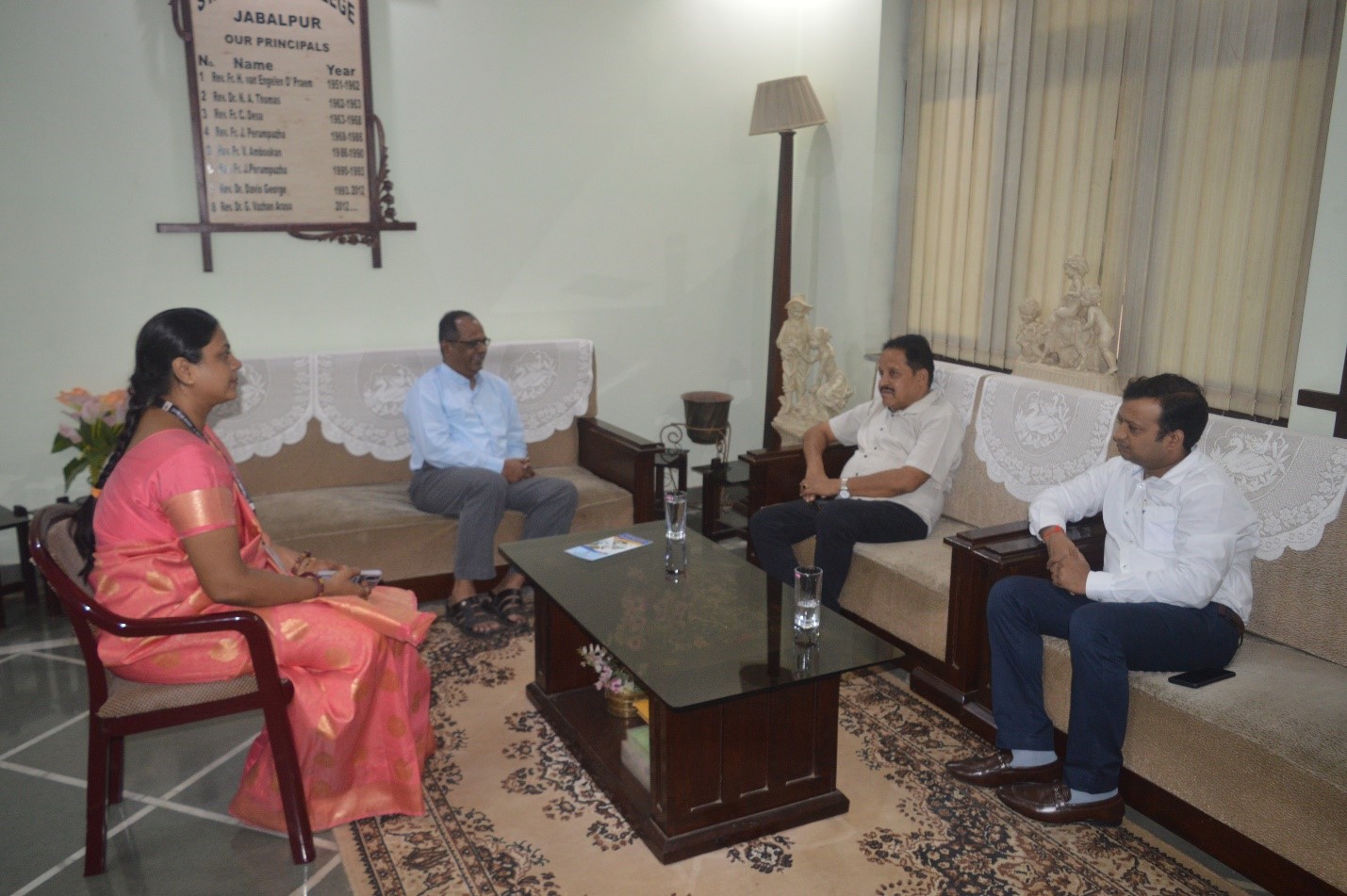 ED cell and Department of Commerce, St. Aloysius College have organized a one day 'Rakhi Making workshop' for the students. Ms. Harsha Namdeo was the resource person. Students enjoyed making Rakhi and very happy that this Rakshabandhan they will tie their own hand made rakhi to their brothers. Principal Rev. Dr. G. Vazhan Arasu appreciated this event. Dr. Sonal Rai and Dr. Rupali Ahluwalia Congratulated the team. Event initiative was taken by Dr. Pooja Gupta under the guidance of Dr. Ashu Jain. Active participation was received from Dr. Amita Chhatri, Dr. Surbhi Jain, Ms. Nidhi Rajak, Dr. Nidhi Khurana, Ms. Arifa and the entire Department.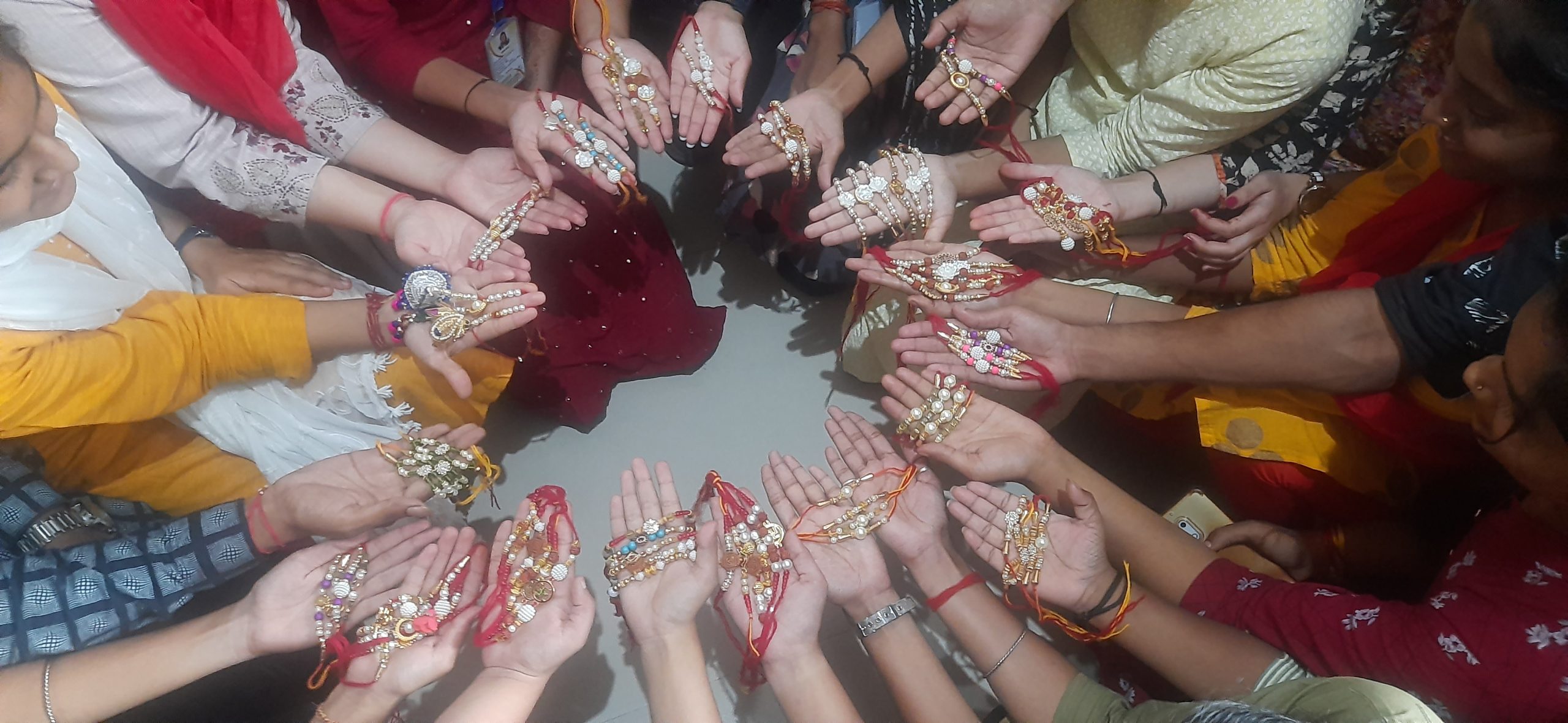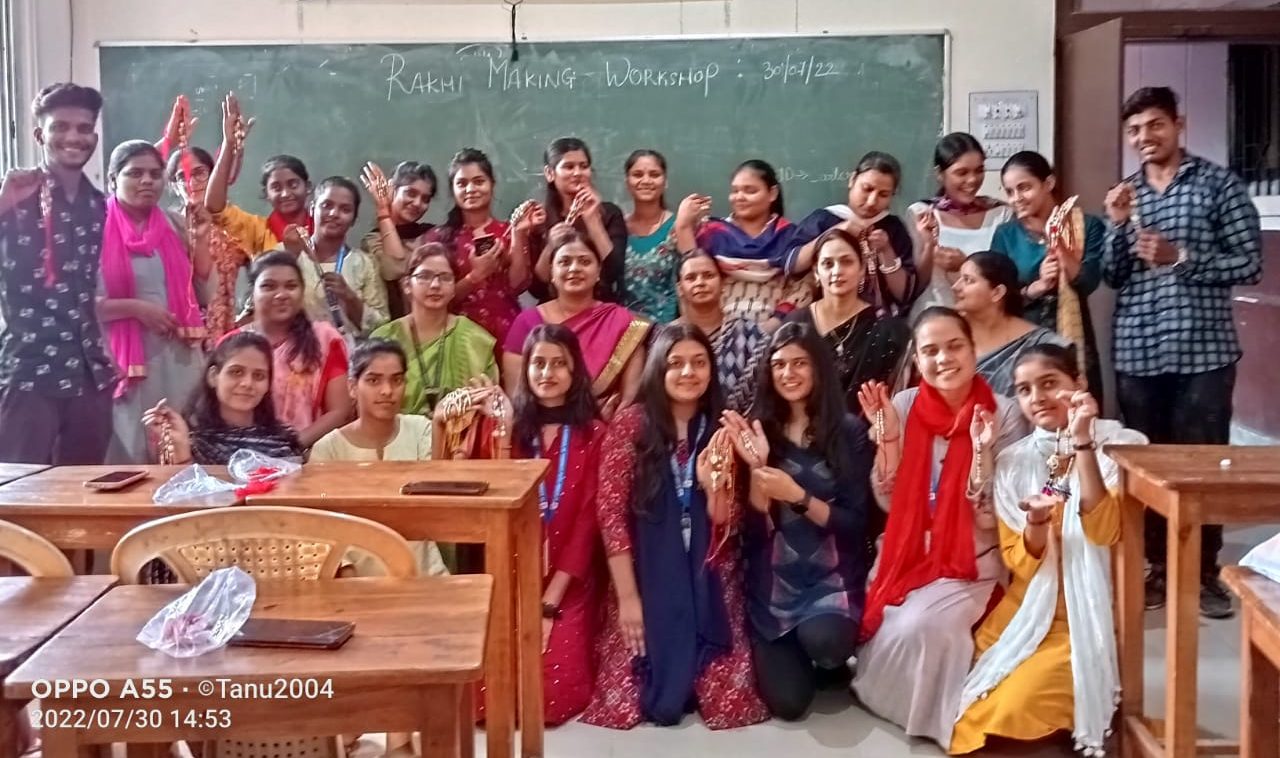 2021-2022
St. Aloysius College (Auto.) Jabalpur is proud to announce that ED cell , Department of Commerce in collaboration with Jabalpur Incubation Center had organized a 2 days Entrepreneurship Boot camp and Pitching Expo for College Students. More than 130 Students have participated and more than 45 innovative ideas were presented. Principal Rev. Dr. G. Valan Arasu congratulated all the ideas along with participants for the successful event.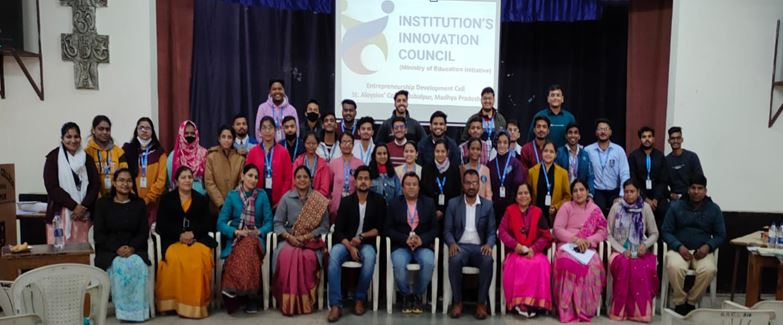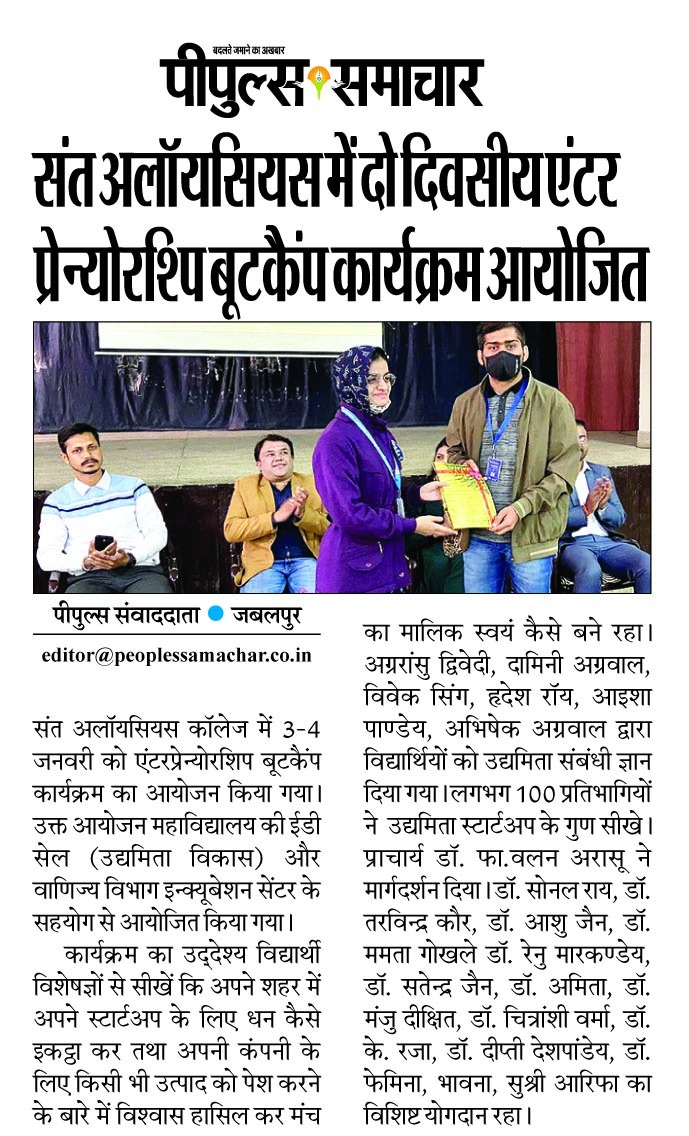 ---
---
---
Organised in offline event  on 21st october in which various teams participated and they were to choose one correct option from the 4 options given for each questions and in the second round participants were supposed to answer the questions in brief. The event was judged and coordinated by DR. DEEPTI S. DESHPANDE, Mr. SATENDRA  JAIN  and Dr.ASHU JAIN. 5 teams participated having 3 participants in every team.  Student coordinators were Pratham Naidu, Alfia Alvi and Mohammad Kaish.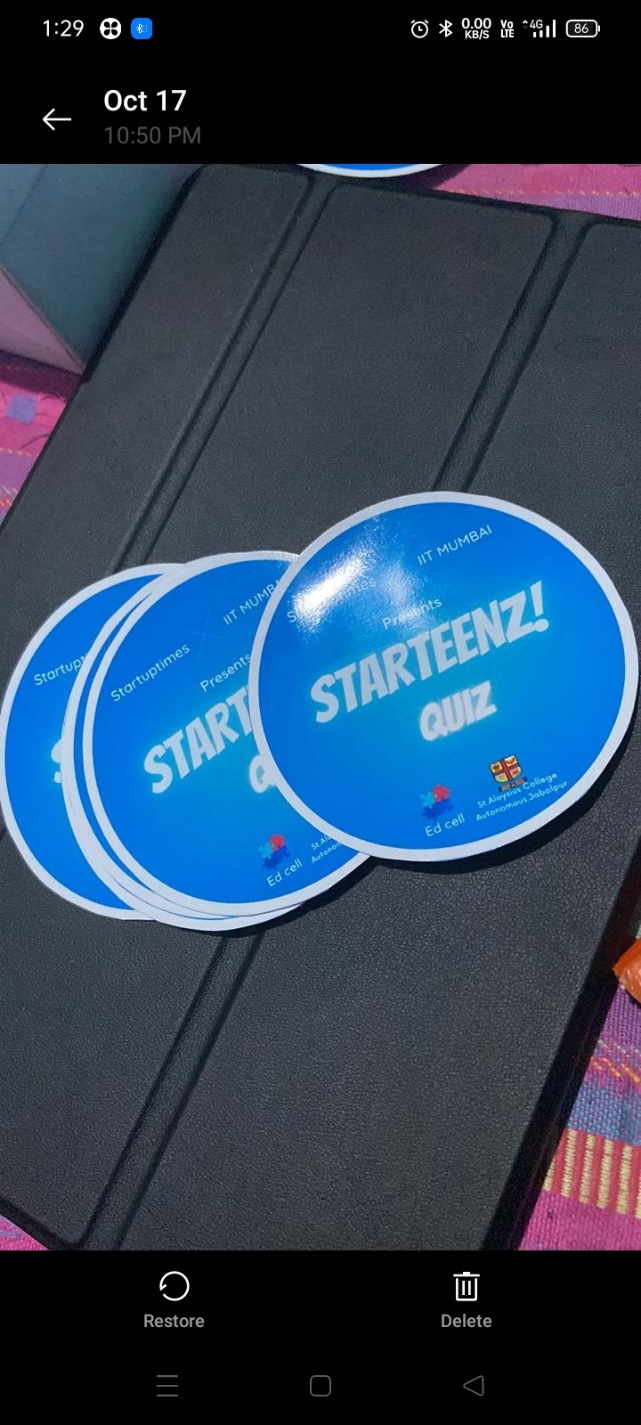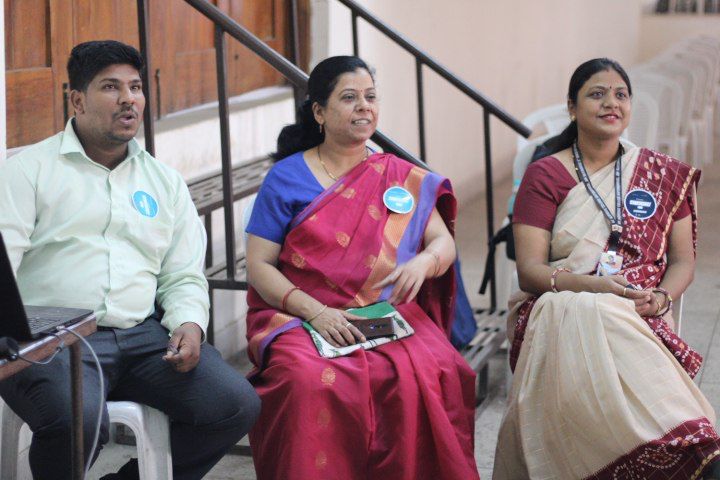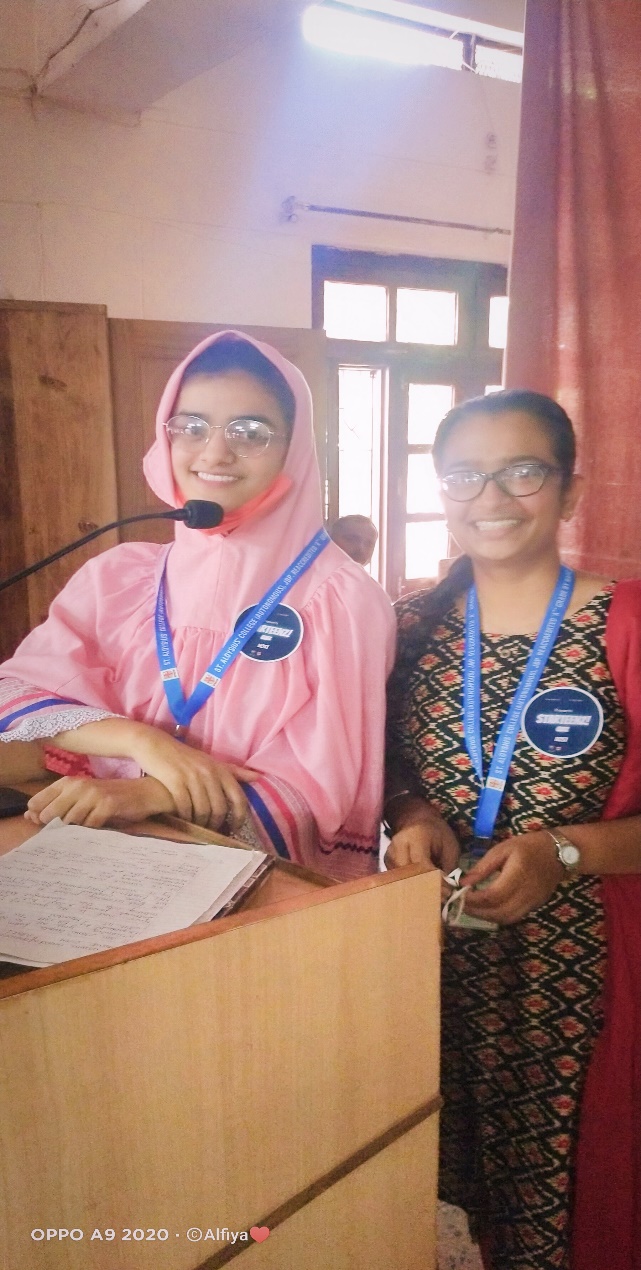 Virtual event held on 18th October in which 3 students Pratham Naidu, Alfia Alvi and Aisha siddiqui from the organizer team of our ED cell delivered an interactive motivational talk on the topic "why entrepreneurship" to the school going students. Approximately, 150 school students joined and responded positively. At the end, students submitted their feedback through the google form shared.
Dr. Ashu Jain coordinated the whole event.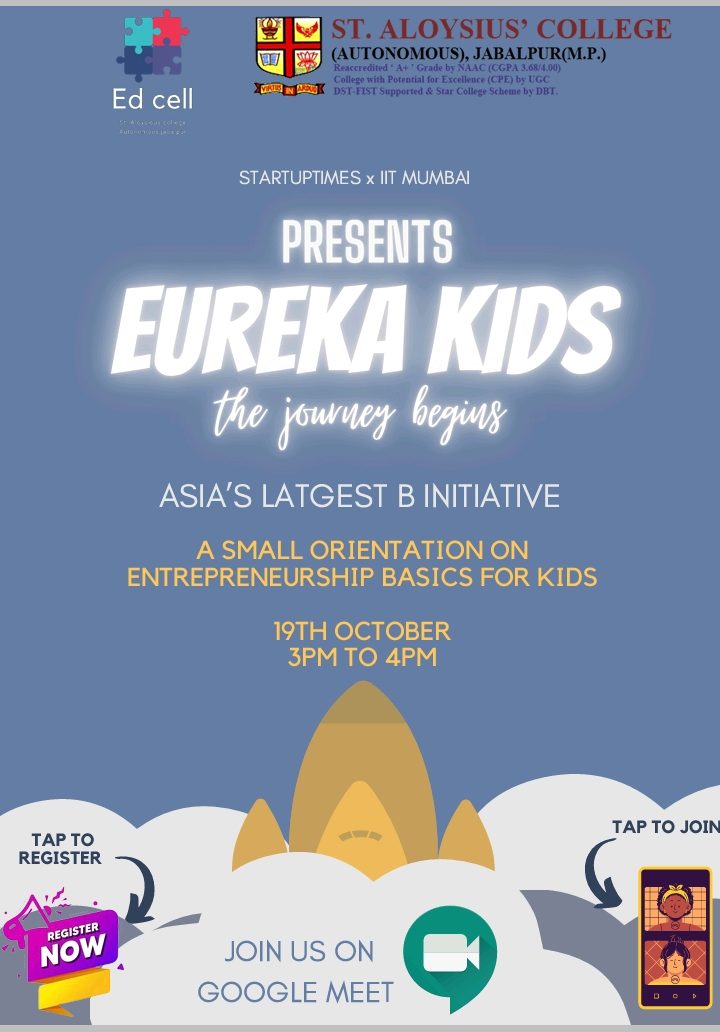 Virtual event was held on 17th October in which Mr. Ankit Rajak delivered an interactive communication speech to all the students. He shared many Google forms for recording our opinions and participants shared their opinions live. Approximately, 90 students joined and made the event successful. Students learned many new things and gained knowledge and they gave their valuable feedback for the event.
Dr. Ashu Jain coordinated the event.
Student coordinators were Pratham Naidu, Alfia Alvi, Aisha Siddiqui.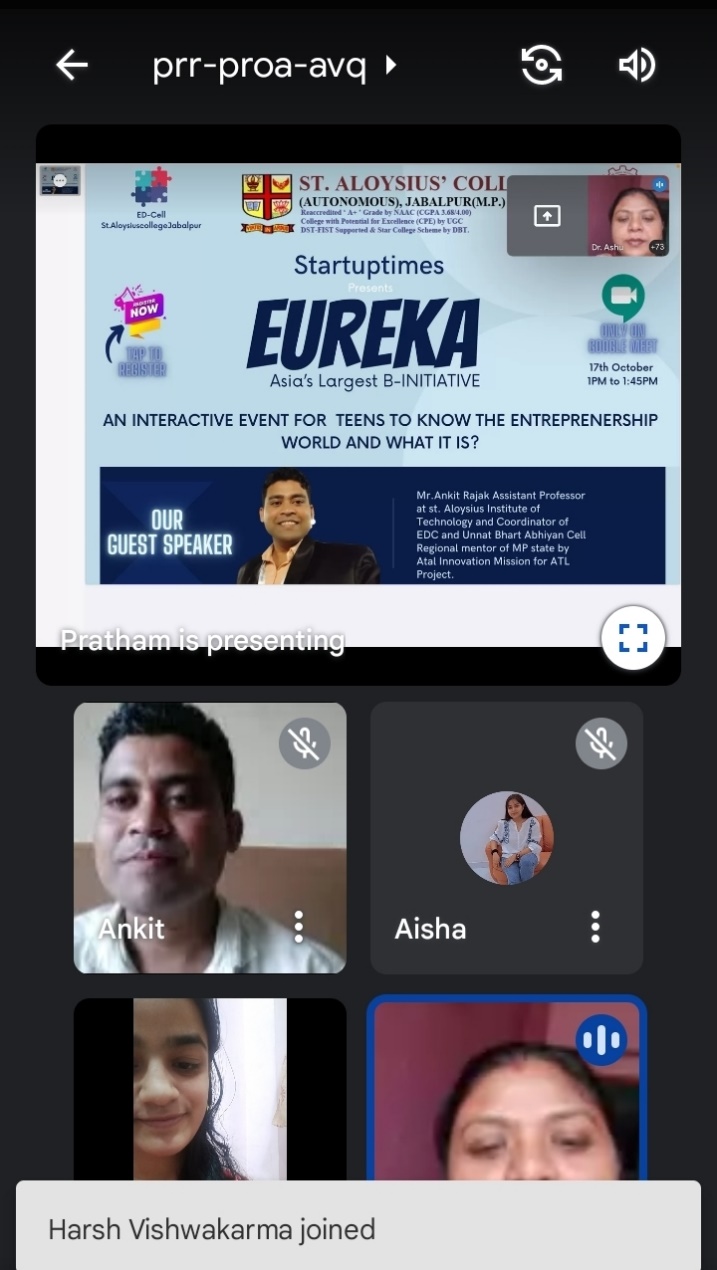 This event was conducted in Virtual mode on 18th October in which every participant were given one topic and were to speak for 2 minutes on the spot. Topics allots were Inflation, Privatisation, Unemployment etc. Judges were Dr.MANJU SOLOMAN and Mrs. JOHN. Nearly 20 students participated, Dr.KUDSHIYA RAZA was the incharge and Dr. ASHU JAIN ma'am coordinated the whole event.
Student coordinators were Pratham Naidu, Alfia Alvi, Mohammad Kaish.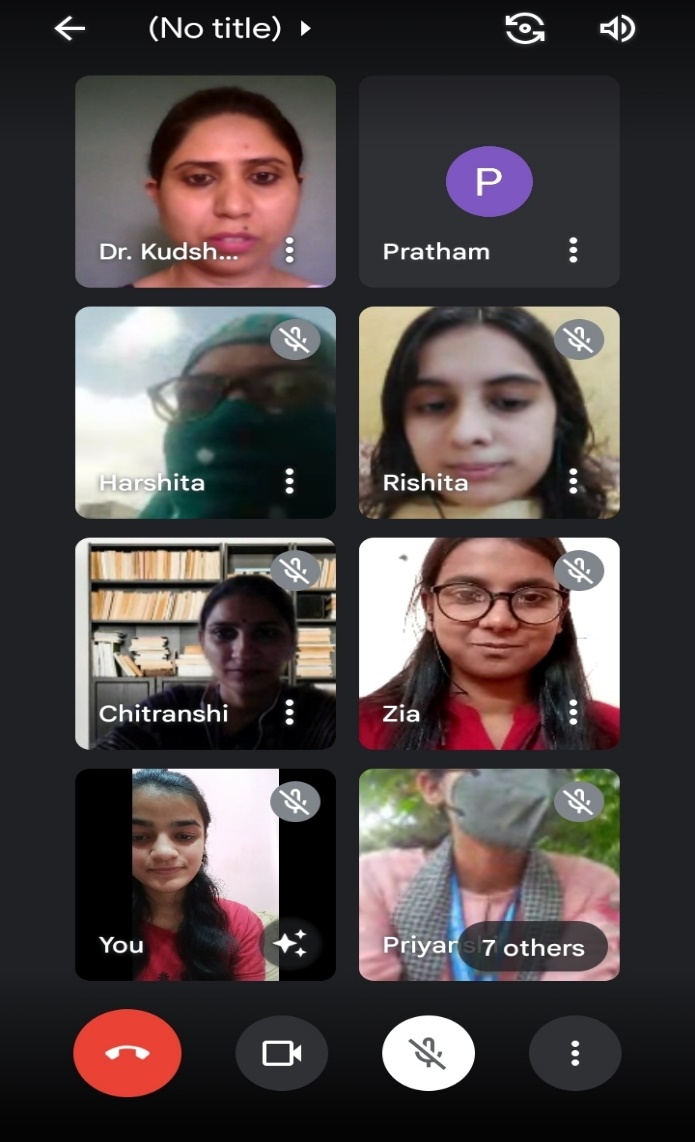 Virtual event held on 14th October in which participants had to choose one correct solution from the 4 given to solve the given case study related to business. The event was coordinated by Dr. ASHU JAIN. Every participant was marked out of 10 for each question. Approximately, 20 students participated and made the event successful through their precious presence.
Student coordinators for this event were Pratham Naidu, Alfia Alvi, Khushi, Mohammad Kaish.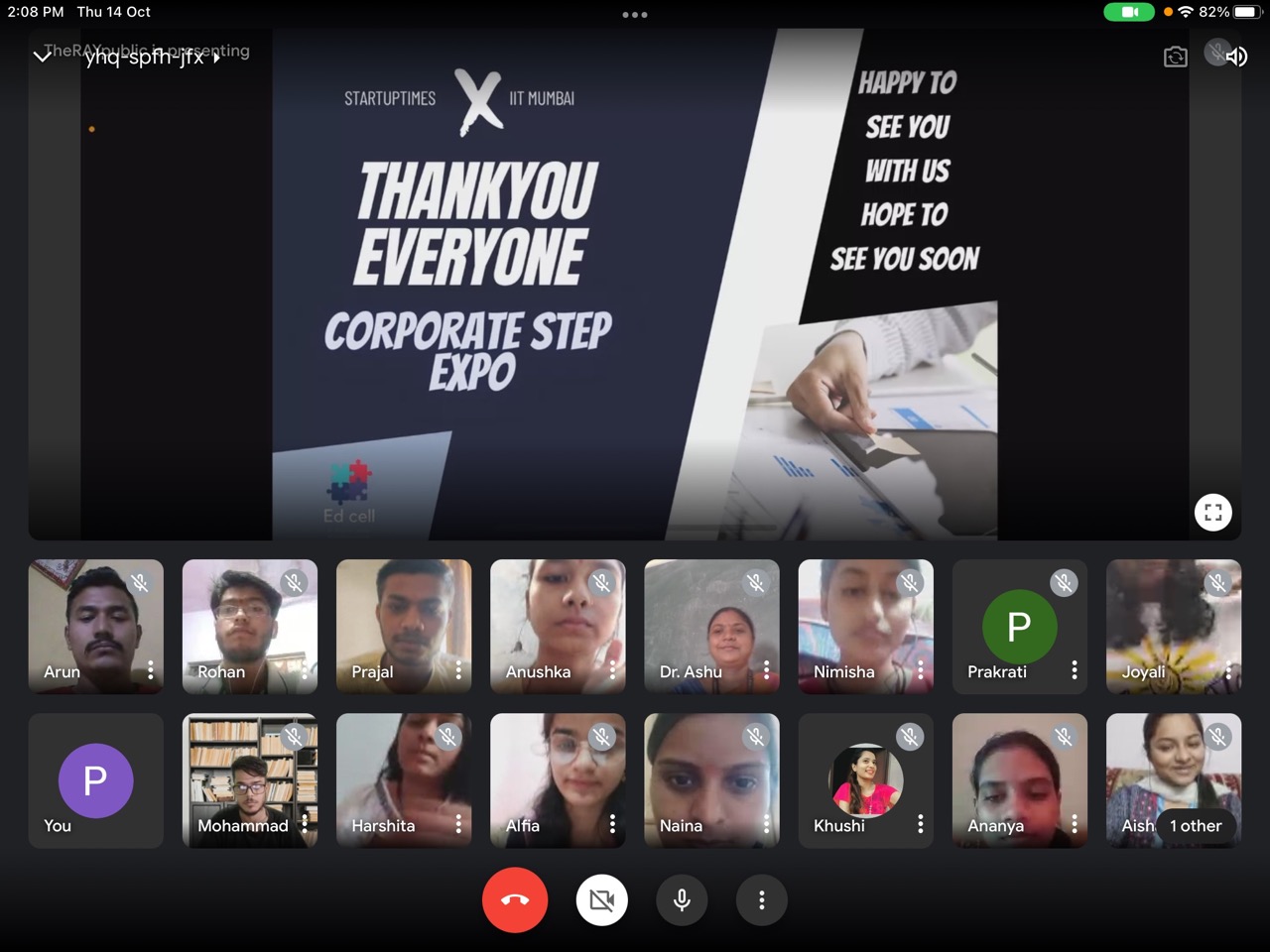 It was an offline event in which many teams participated, and
finally, two teams entered into final round held on 12th october out of which we got best 3 speakers. The event was judged by Dr. Reena Thomas and Mrs. Rashmi Patras.
Teacher incharge were Dr. Amita Chhatri and Dr. Ashu Jain
Student coordinators were Pratham Naidu, Alfia Alvi, Shashank Thapak.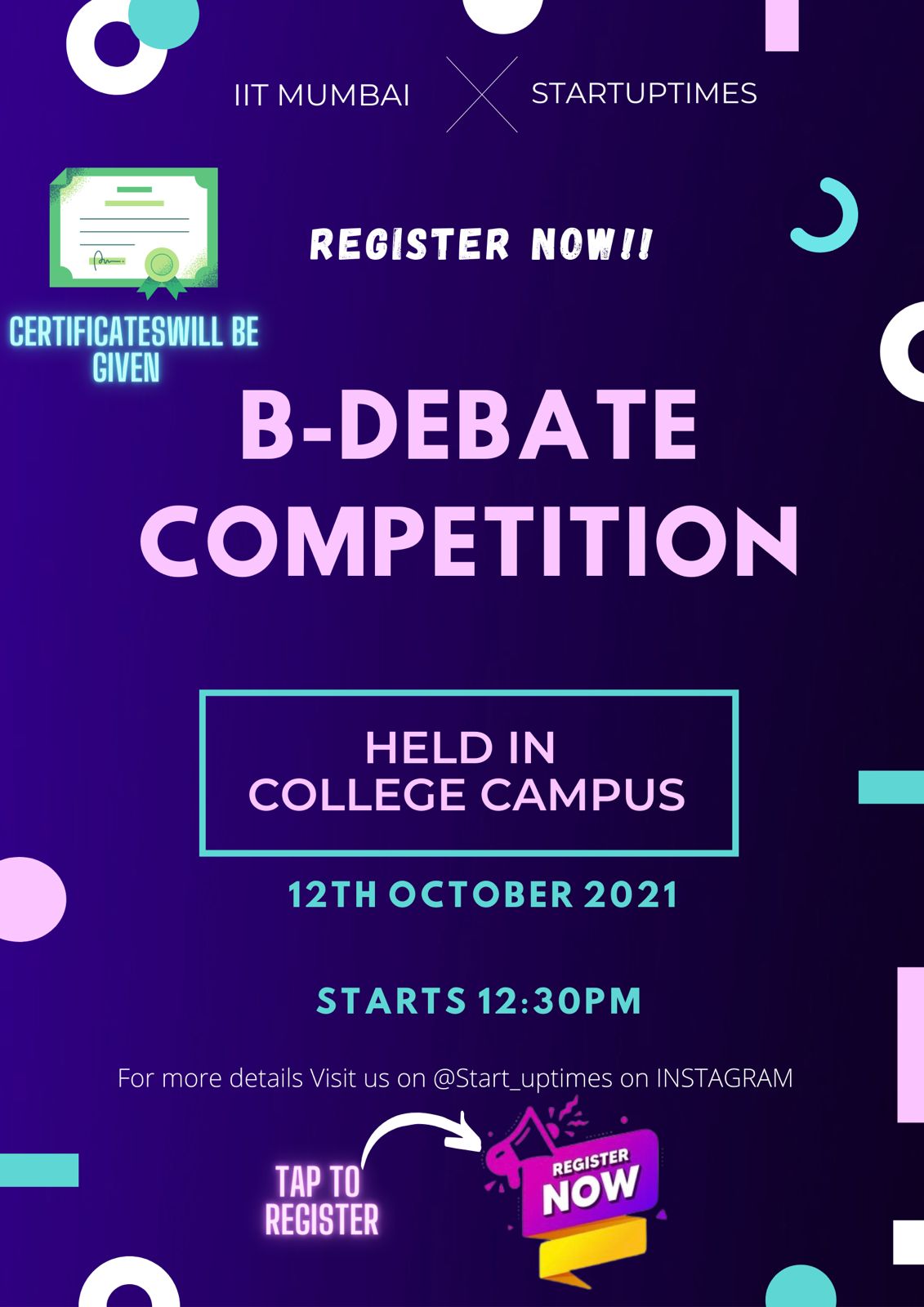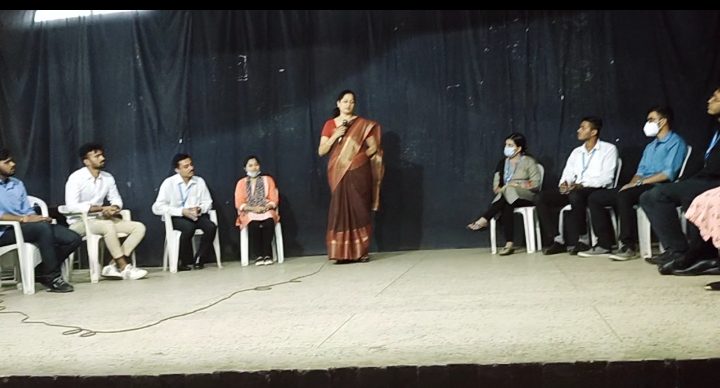 Virtual  interview session  in which participants were given a real time interview opportunity which was taken by an experienced professor MR. SAGAR THAKKAR held on 31st august. The participants were marked out of 10 according to their interview. Approximately, 20 participants gave interview. The event was coordinated by DR. ASHU JAIN.
Student coordinators- Pratham Naidu, Alfia Alvi, Vaibhav Raikwar, Shashank Thapak contributed their efforts well.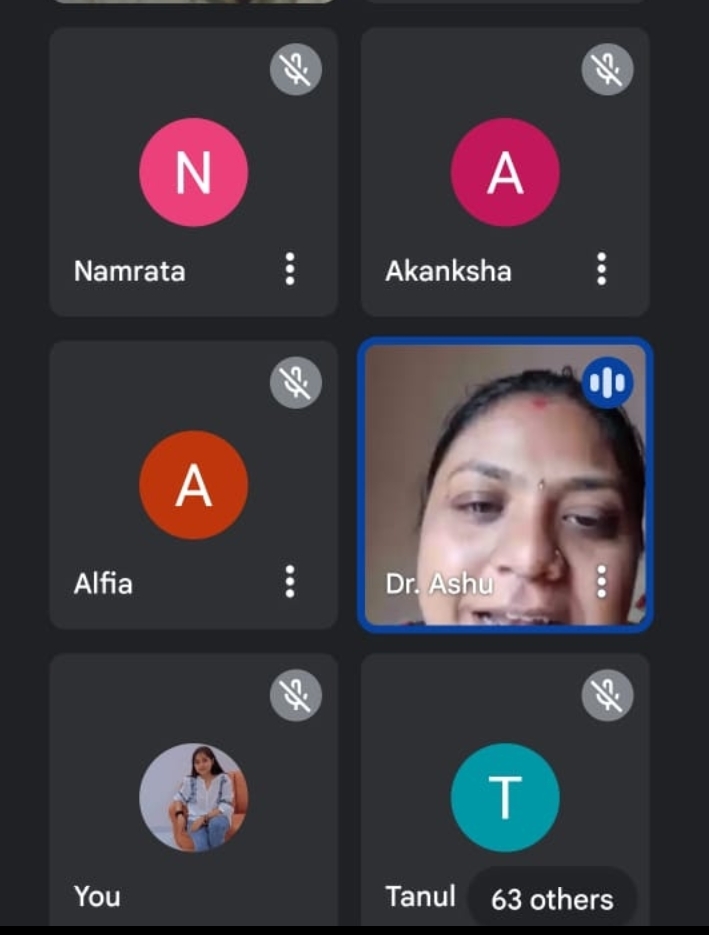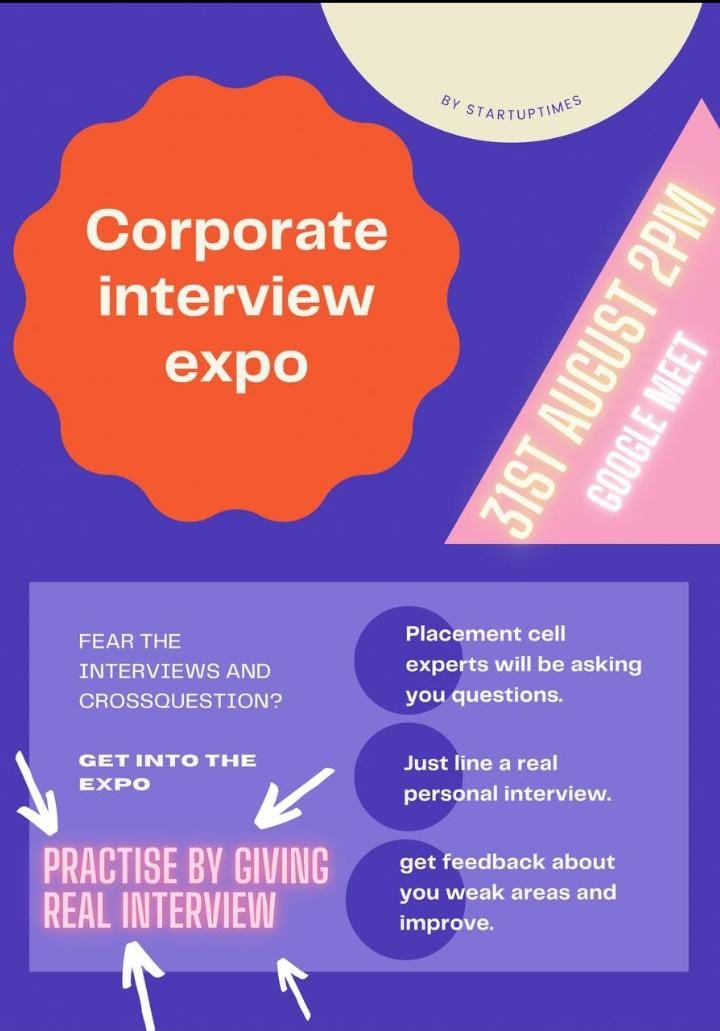 BUSINESS IDEA competition
Virtual events in which participants were to present their innovative business idea through presentation held on 20th August. Nearly 10 participants displayed their ideas. The event was judged by Dr. Mamta Gokhale and Dr. Ashu Jain.
Student coordinators Alfia Alvi, Pratham Naidu, Vaibhav Raikwar and Shashank Thapak successfully conducted this programme.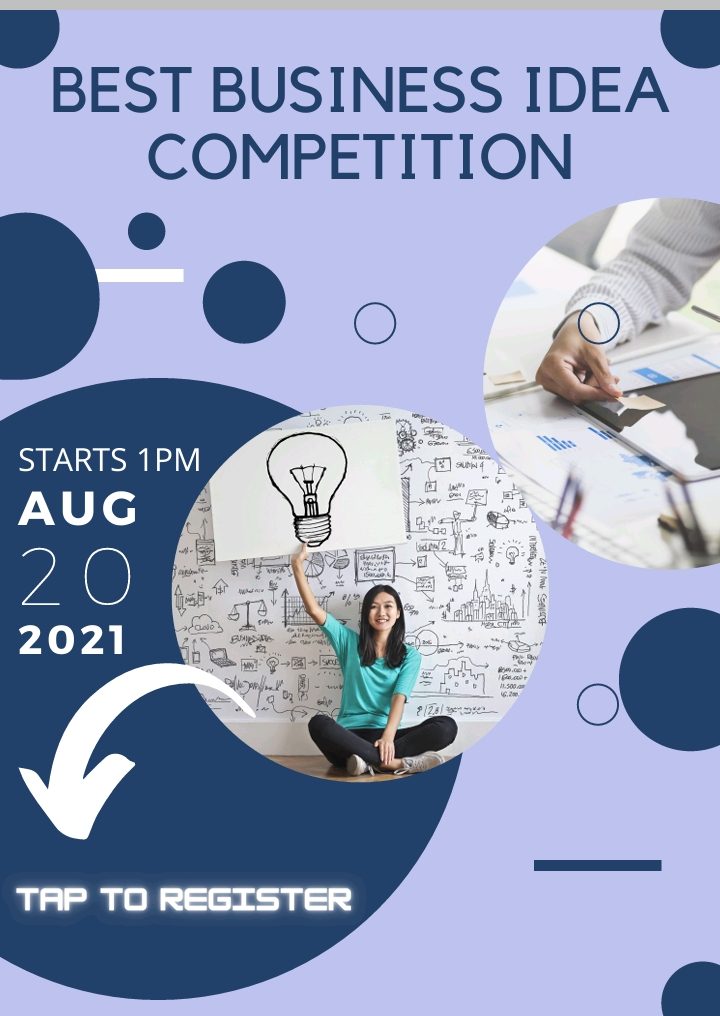 ---
Entrepreneurship Development Cell in collaboration with Department of Economics, St. Aloysius College, has organized a Guest Lecture on 1st October 2019 on the topic "Entrepreneurship Development". Mr. Prem Dubey, President, Jabalpur Chamber of Commerce was the speaker of the program. 90 students had attended this lecture.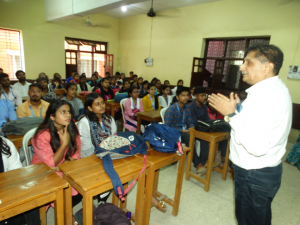 Entrepreneurship Development Cell in collaboration with Incubation Center, St. Aloysius College, has organized a Micro Seminar on 11.09.2019 on the topic "Entrepreneurship Awareness". Resource Persons for this program were- Mr. Agranshu Dwivedi, G.M., Smart City, Ms. Barkha Upadhyay, Assistant, Smart City, Jabalpur. 75 students had attended this lecture, and the students of St. Aloysius College presented their innovative ideas in front of the resource persons. The ideas were very much appreciated and some of the students received funding from JIC to convert their ideas into reality.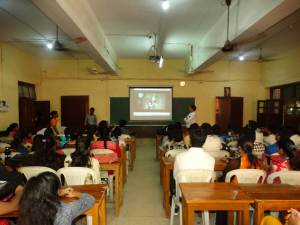 6 days Skill development program was organized for the students of M.A. English Literature and (M.Sc. C.S.) on 06.03.2020, where the students were allotted project topics and they need to sell out their idea of innovative business as per their projects. Students did field survey and sold their product/ ideas into the market. Dr. Ashu Jain and Dr. Mamta Gokhale were the resource persons.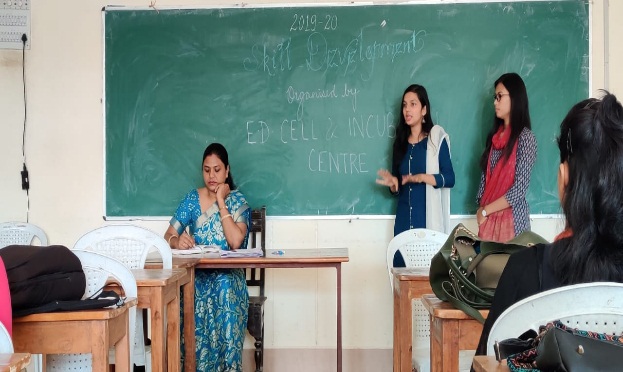 Three Days Entrepreneurship Awareness Program and Best Innovative Business Idea Competition organized by ED cell, St. Aloysius College, Jabalpur, MP. The resource Person for day 1 was Prof. Dilip Nandkeolyar, Co-Chancellor, Commonwealth University, London and Mr. Subhayu Roy, Cofounder, Notebookstudy.com. for the second day first speaker was Mr. Amit Gupta, Cofounder Mergerdomo.com and second speaker was Ms. Parul Goel, State President CIMSME and Cofounder Jusmark Group. For the third day 1 speaker was Ms. Vishakha Khetrapal, Consultant and sustainability professional, in the second phase there were best innovative business idea competition held. Total number of students were 100 and participants were from different states like- Maharashtra, Andhra-Pradesh, Rajasthan and MadhyPradesh.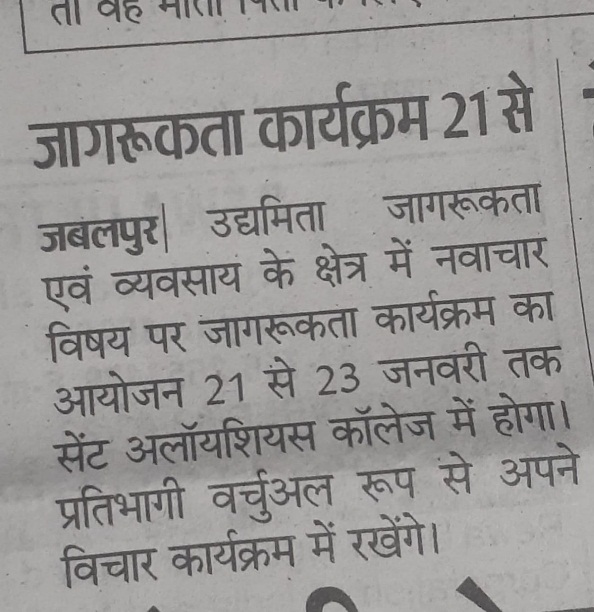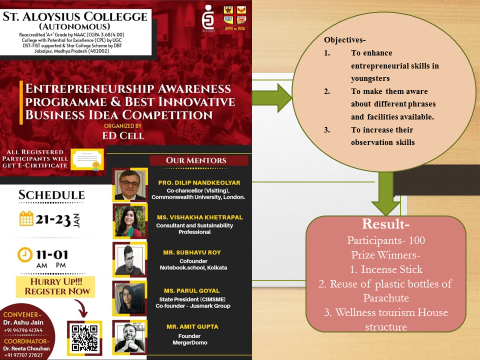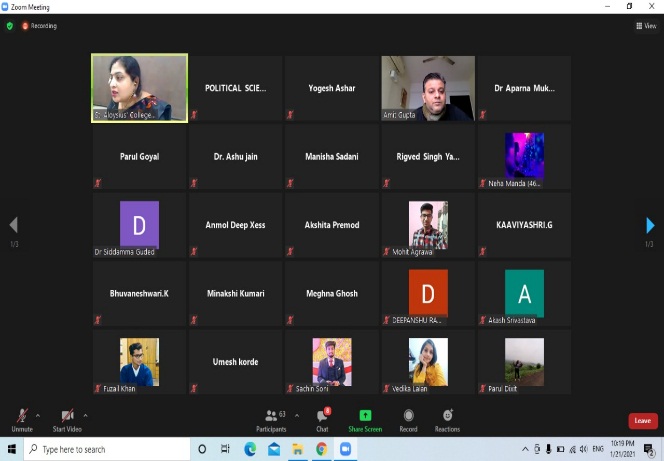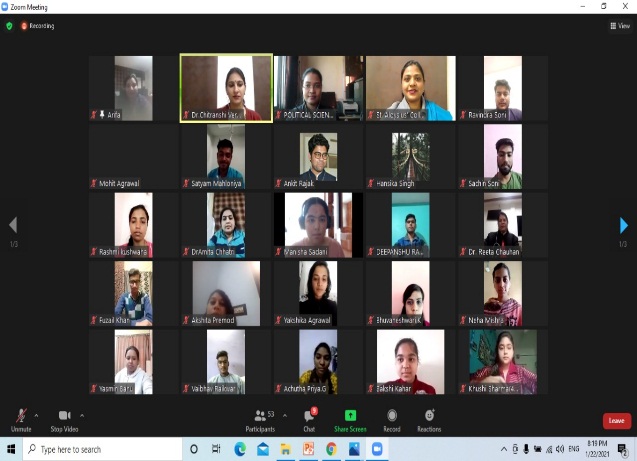 Three Days Training Program on "Empowering Entrepreneurship- Best out of Waste" Organized by Entrepreneurship Development Cell in collaboration with Women Cell, St. Aloysius College (Autonomous), Jabalpur, M.P. on 24th to 26th February, 2021. The aim of the training program was to provide training that how the students can use waste materials to make useful things. The trainers were Mrs. Anshu Agrawal, Teacher and Facilitator, Pidilite, and Mr. Neelesh Mourya, Asst. Professor, faculty of Fine Arts.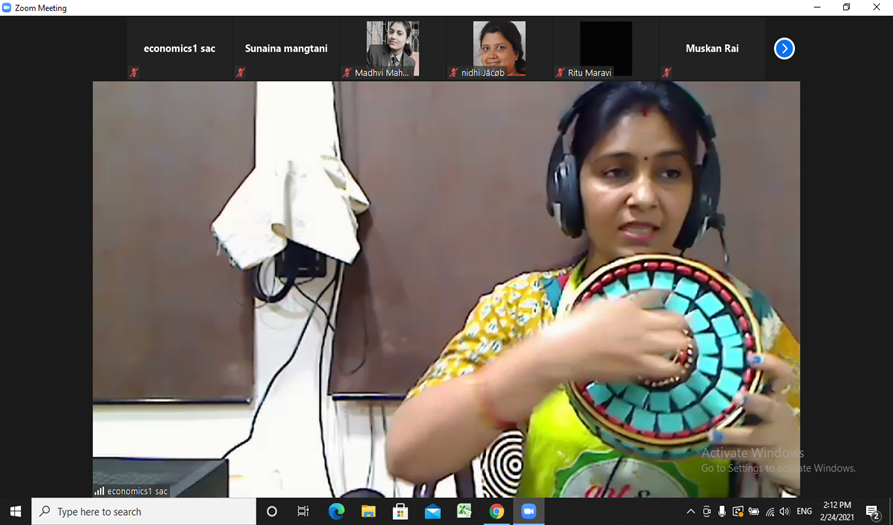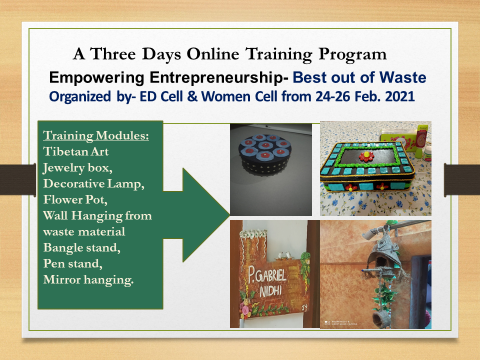 Following are the glimpses of useful material prepared by the students after workshop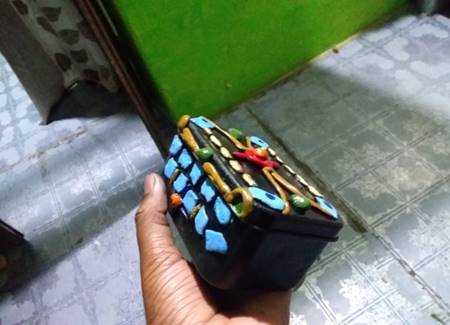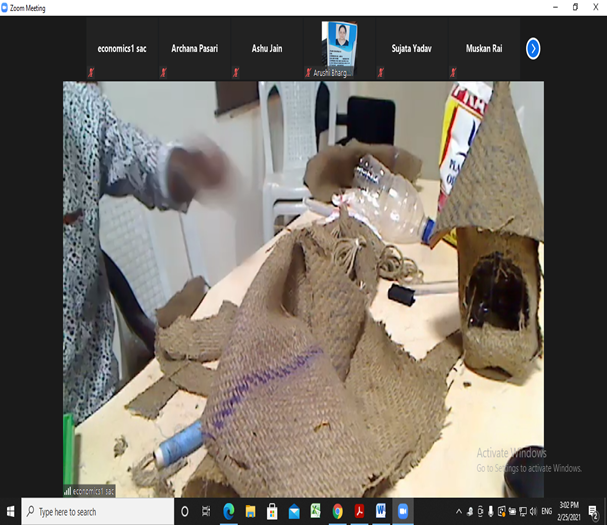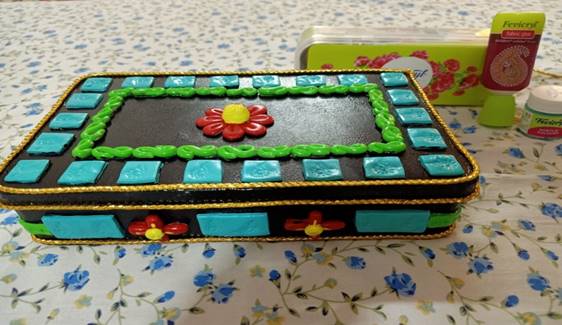 Three Days Program "YESS- Young Entrepreneurs to Start-up Stars (A Begining)" conduced by ED cell in Collaboration with Jabalpur Incubation Center on 10, 11 and 12th June 2021. More than 100 students of U.G have participated. The aim of YESS program was to spread awareness about innovation and Patenting. Key speakers were- Ms. Preeti Singh, Director on MNC Boards and POSH Committees lead,  on the topic 'All you need to know about Start-ups and Latest Trends in Startup Industry' , Ms. Pooja Kumar, Director, Innove Intellects & IPR Expert, on the topic 'Importance of IPR for Startups and research associates' and Mr. Agranshu Dwivedi, Incubation Manager, Jabalpur Smart CityIncubation Center, called for innovative ideas from students. 10 Innovative Ideas were presented out of which 2 ideas of Mr. Rovin Singh from B.B.A. and Mr. Pratham Naidu from B.Com. have been selected for further guidance, mentoring and funding.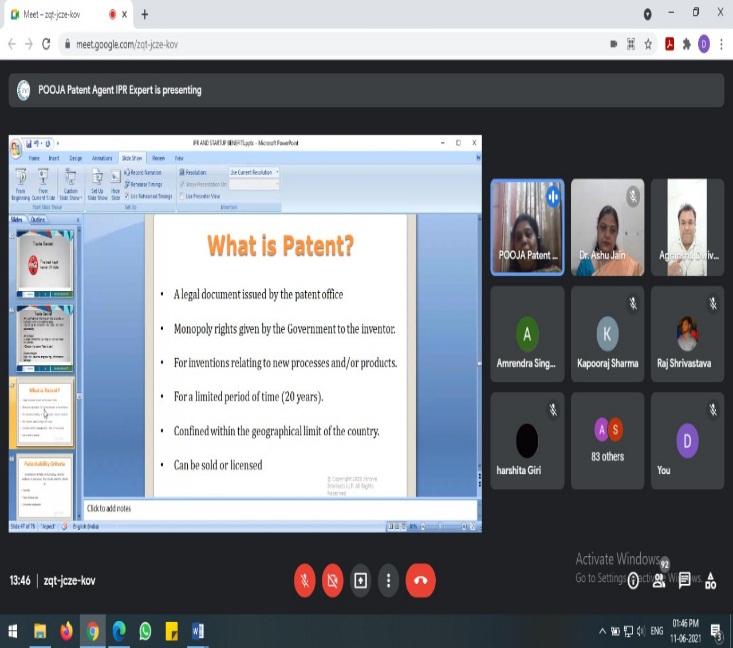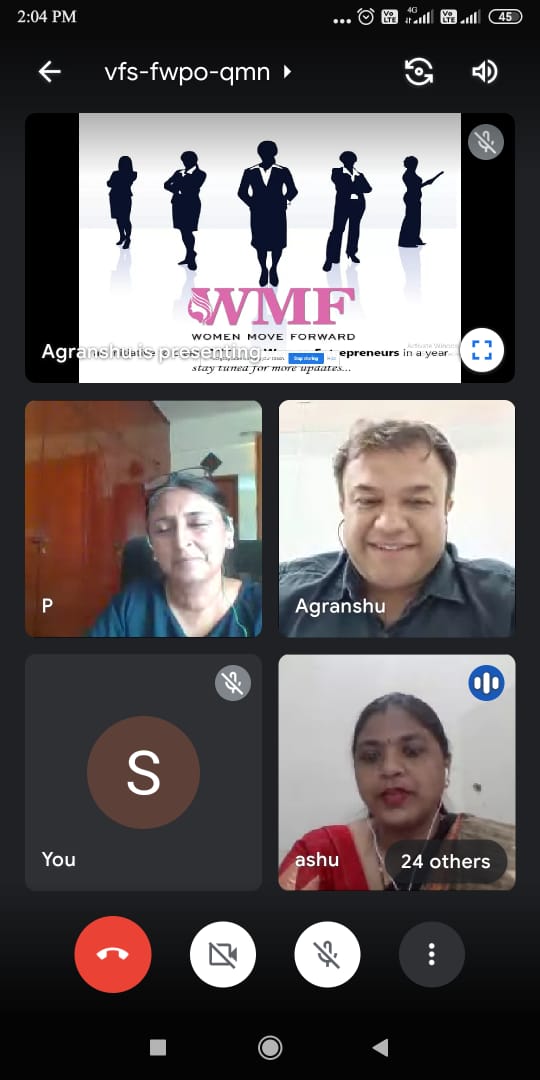 ACHIEVEMENT
On 29th Octobe , Madras Christian college organised case study competition in which participants were to prepare a presentation on the case study topic given by them in 2 hours and to present them in front of all.
Moment of great pride for all of us that our 2 students PRATHAM NAIDU and ALFIA ALVI of our ED cell participated representing our college in Madras and won 1st PRIZE in the competition. 15 teams participated in all.
Congratulations to the winners who brought glories to our college and yet many more to come….!!!!!